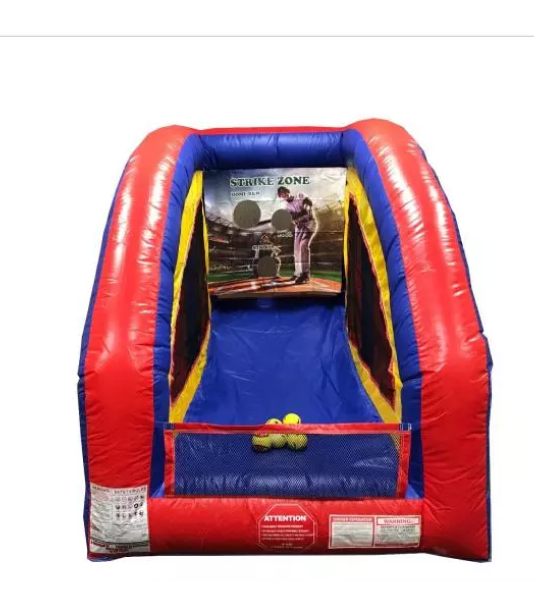 NEW Baseball Toss inflatable
$75 add-on to any party package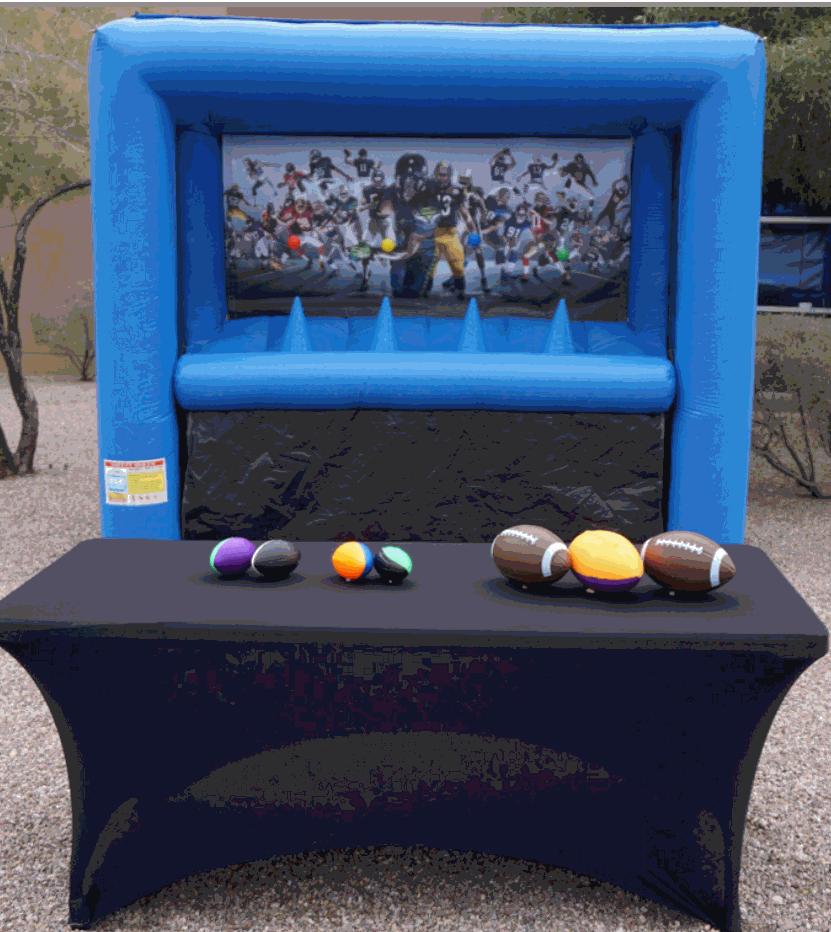 NEW Football Toss inflatable
$100 add-on to any party package
Carnival Style football toss challenge game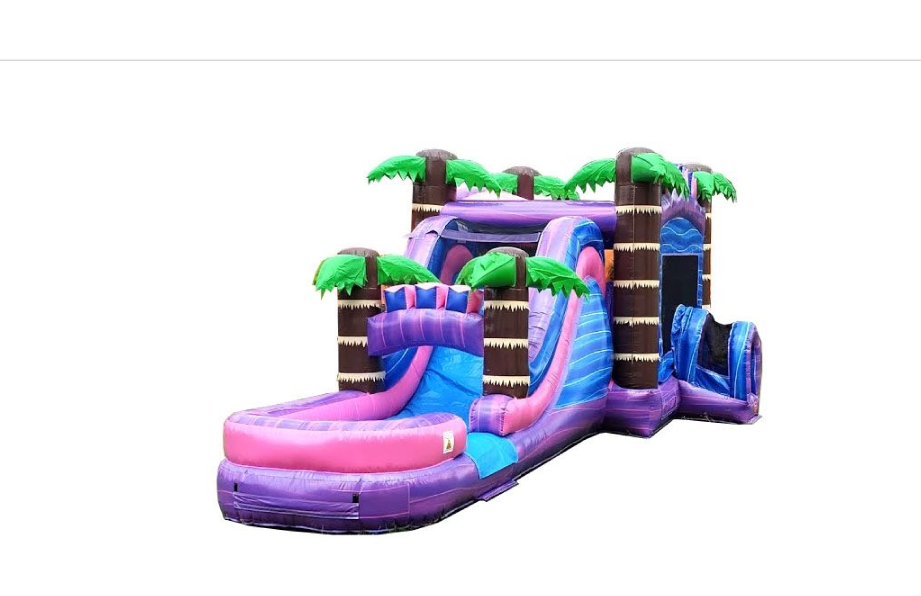 NEW Inflatable Slide
$150 add-on to any party package
$225 for the whole day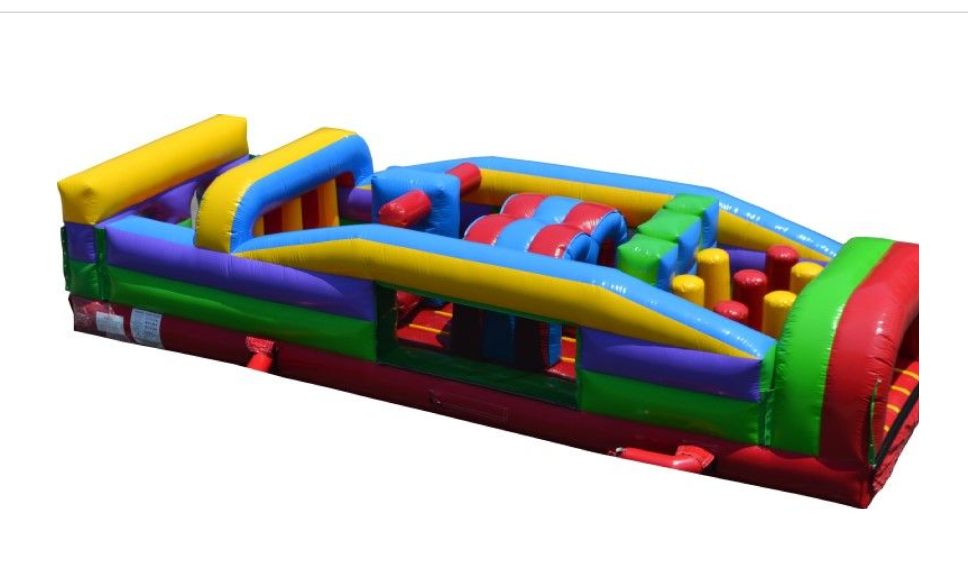 NEW 40′ by 15′ Obstacle Course
$200 for 2 hours, $100 for each additional hour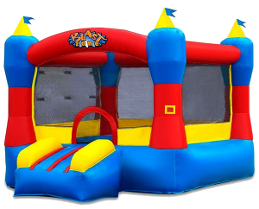 13′ Inflatable Bounce House
$100 add-on to any party package
The Bouncy Castle is great fun for kids of all ages!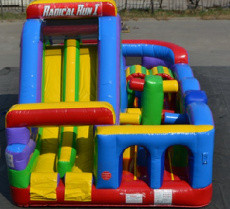 "Radical Run" Inflatable Obstacle Course
$349 for 2 hours
If you're looking for a bigger inflatable for your event, then look no further. Add on our one-of-a-kind obstacle course with rock wall and slide, all-in-one. Kids will race against each other through the obstacle course, then climb the rock wall, and slide down the two lane slide for lots of action packed adventures! Comes with 2 attendants.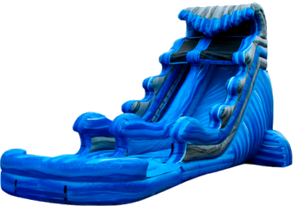 Water Slide
$299 for 2 hours
Beat the heat with our inflatable water slide!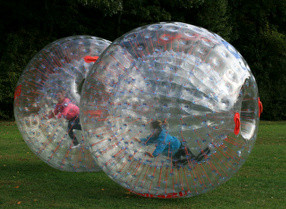 Hamster Balls
1 hour for 1 Hamster Ball to your party for $250, or 2 Hamster Balls for $350
Roll around to your heart's content!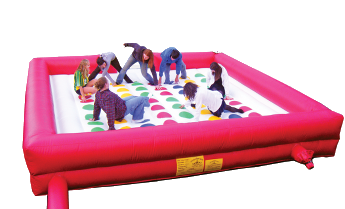 Giant Inflatable Twister
$100 for 2 hours, or $175 for all day
Bend, Twist, Stretch! Beat your friends and show them who is the best at your next party. This clever new twist on an old classic game is perfect for any occasion and fun for all ages. Up to ten players can participate in this ultimate test of dexterity and balance while making this game a great way to keep everyone excited with all the constant action. This game is a great way for adults to also compete against the kiddos and show them you still got what it takes the win.